Luka: Images of Diversity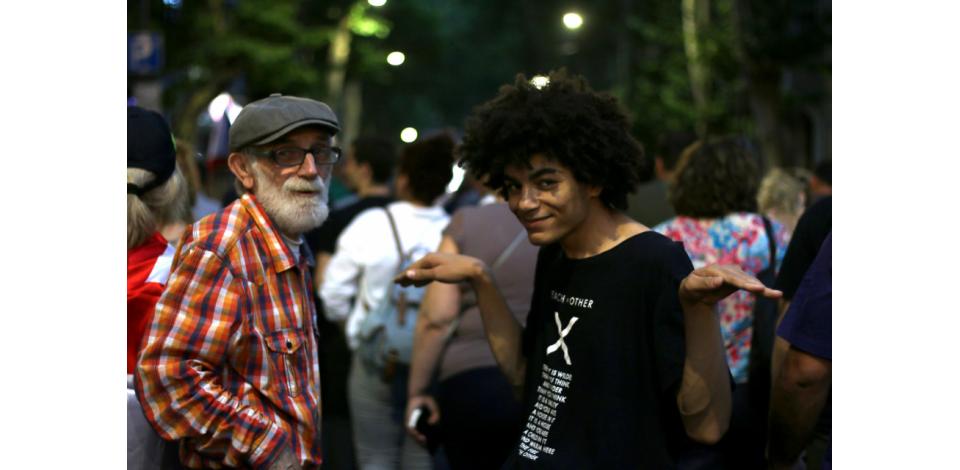 "Did you prepare the speech you delivered from the stage or did somebody help you in writing?" - This was the first question I asked Luka when we met. "No, I did it by myself"- he responded quietly. Luka was accompanied by his grandfather and he gave me a detailed answer: "Luka told the family that he wanted to attend the demonstration and he added that he would like to say something there. Afterward, he typed the text on his smartphone and read it out to the family. Although I am a writer, I decided not to interfere, It had to be something of his own. The only advice I gave him was to feel free during speaking, despite the number of people listening." *
If you were standing in front of the Parliament on the July 5, the sixteenth day of the demonstration, you would have listened to Luka's excellent speech and you would have glanced his grandfather smiling while Luka was addressing demonstrators from the stage.
But if you have not seen it, here is the recording: https://bit.ly/2G18R07
Luka's story begins when his parents met in London. His mother of Jamaican origins lived in England, as her grandparents. Luka was raised in England until he was eight. When I asked him about the reasons for moving to Georgia, he responded shortly - "I loved Tbilisi's broadcasting tower too much". Short story long, Luka had visited Georgia three of four times while he was a child and loved the atmosphere of Tbilisi, especially the people, cuisine and of course, the broadcasting tower. Surprisingly, his first words as a child were milk, nectarine and "Andza"-a Georgian world for the tower. He suggested moving here, and they moved.
We met at the Liberty Rally and talked non stop while walking. It is quite difficult to choose what topics to mention in this text. 14-year-old Luka answered all of my questions with great enthusiasm, while his responses were well-thought-out and sincere. Luka told me that he regarded this demonstration as a reincarnation of Georgia, a path towards real separation from Russia and its sphere of influence that will eventually yield true independence. Then he added, that he talks about Russia's declared foreign policy, not ordinary Russian citizens. We discussed his interests - so broad and diverse that the headline of this article instantly became crystal clear for me. He represents the image of diversity -that can be told in a nutshell about Luka.
When the rally came to an end, I asked if he ever regretted the decision made because of the love of "Andza". He answered, without even giving me a chance to finish the question - "I visit England quite often, I also see my relatives in the US, however, I have never thought of staying there. I want to be here and I know Georgia will eventually become a better place and this demonstration is a proof of that. '' That's how our Liberty Rally concluded.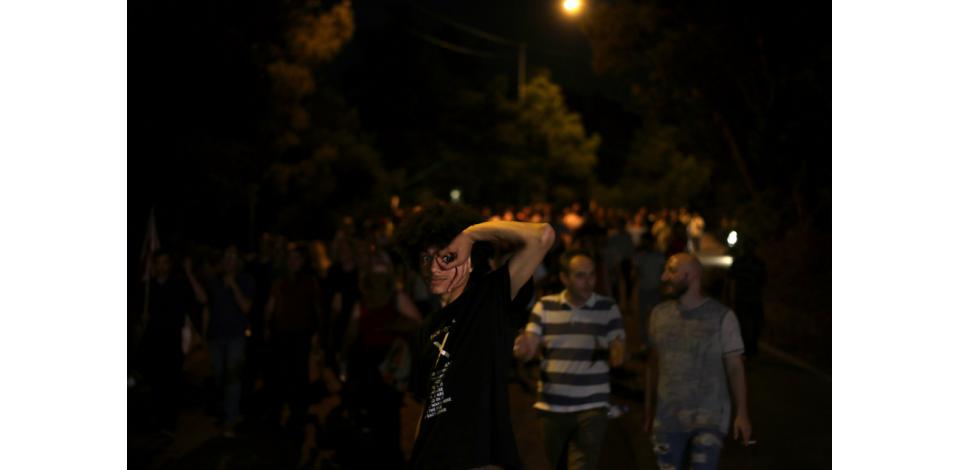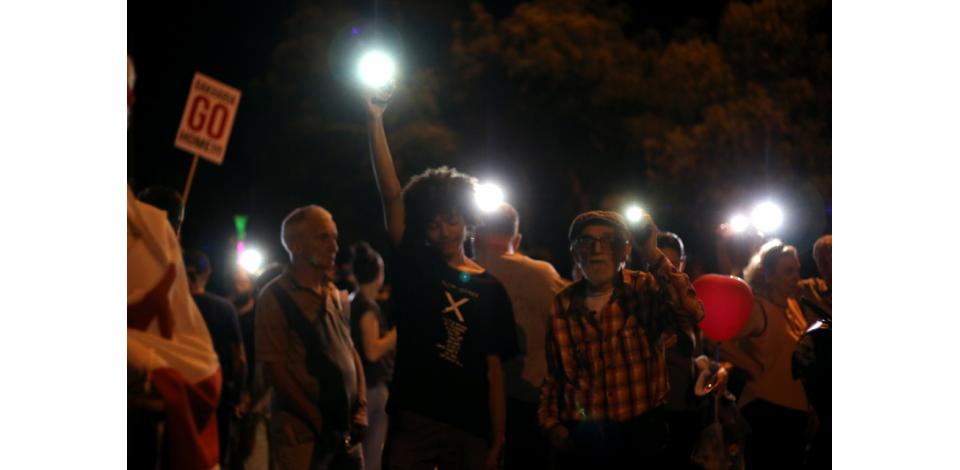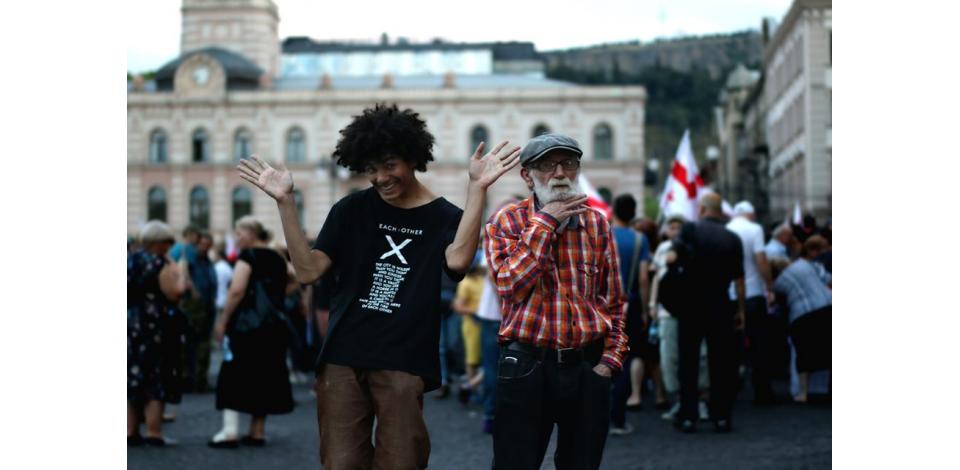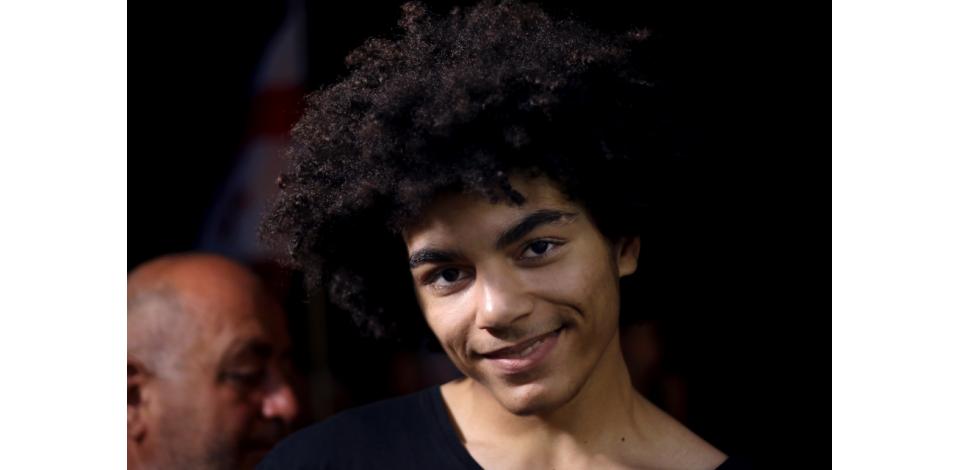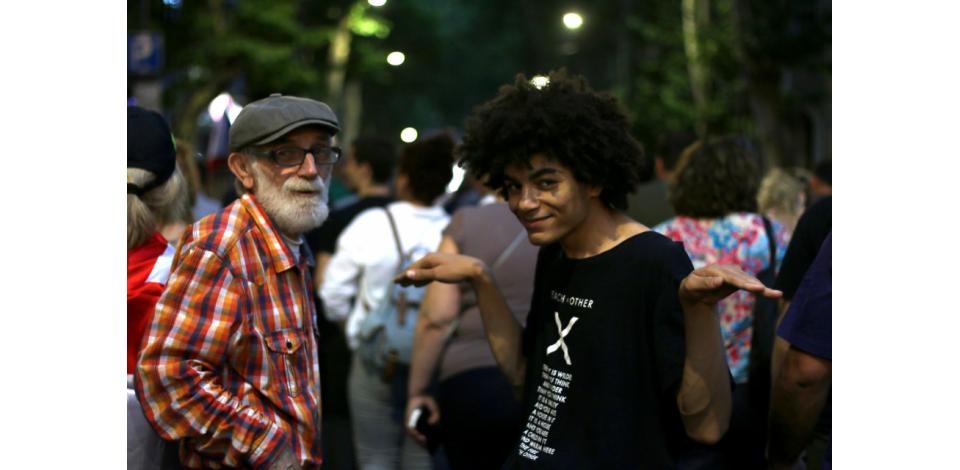 * For one who is unfamiliar with the demonstration or events we are discussing here, on June 21, police special forces in Tbilisi dispersed the protest against Russian occupation in front of the Parliament of Georgia using tear gas and rubber bullets. Hundreds of demonstrators were detained or seriously injured, several of them lost eyesight.

Non-stop anti-Occupation demonstrations, currently with the demand of Interior Minister Giorgi Gakharia's resignation have been continuing for 21 consecutive days ( July 10)