Oyinlade and Stephen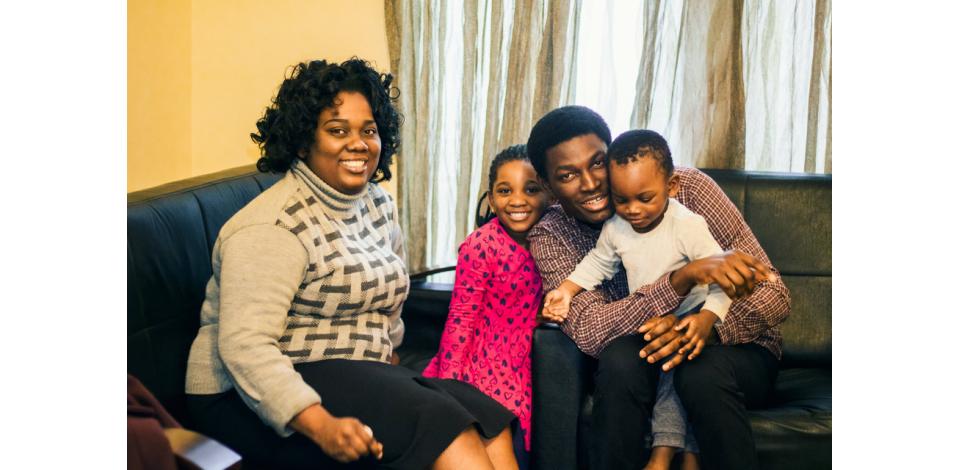 Oyinlade: Two years ago I had to leave Nigeria to join my husband here in Georgia. He arrived three years ago to study medicine. It takes 5 to 6 years to study and that was too long for our family to be separated. So here I am – mother of two lovely children, Faith and Judah.
Major and hardest problem we had here was that I was denied to grant the residence permit. I was pregnant with my second child. I had to meet different people every day. After we met all their requirements, they still denied me and my daughter twice. Then we had to go to the court. Last year I was given permission, my husband had his permission as a student and we were almost sure, our 5-year-old daughter Faith would receive permit as well. But the Public Services Development Agency sent us letter saying that she is denied again, without any detailed explanation, except for the reference to the law implying that it's the matter of national security.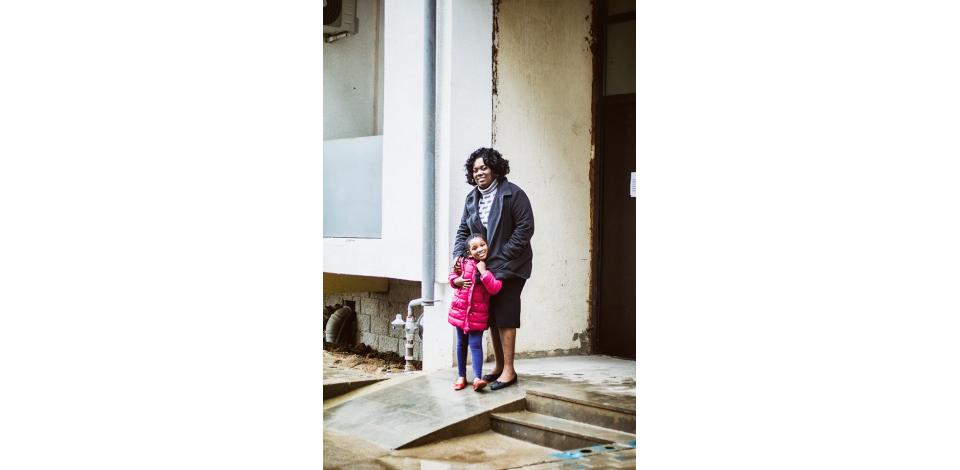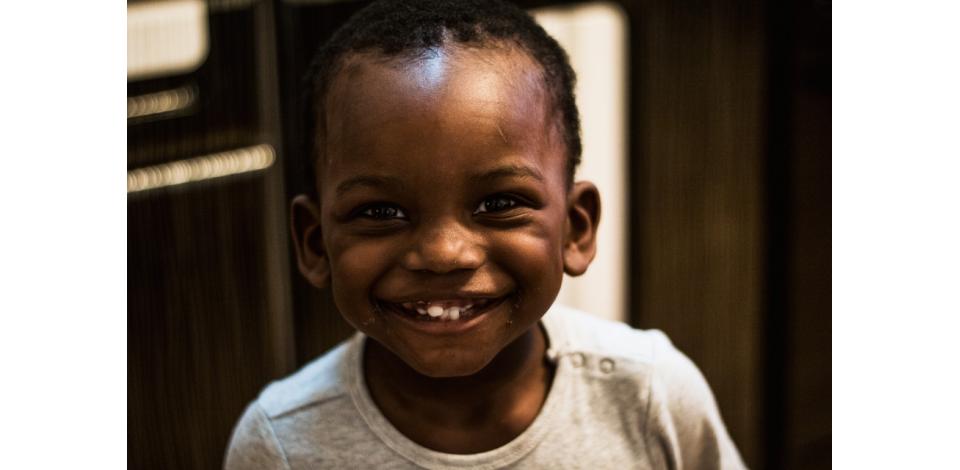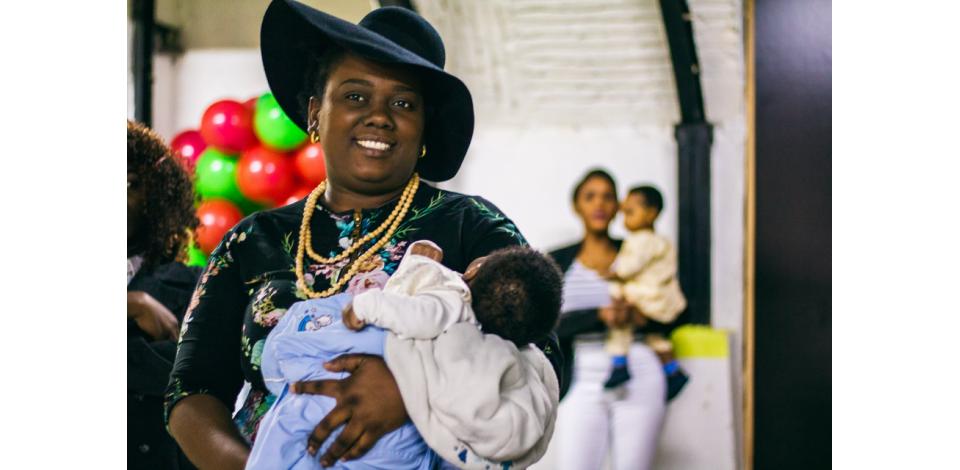 You feel discriminated when you try to get a job here as well. Yes, there are jobs which can be entrusted to black persons. These are low skilled jobs. But I have graduated from the Middlesex University London; I have a master's degree in International Business Management. There are jobs I know I am absolutely qualified for, but they are not even interested in my qualification.Many Nigerians study here. If a student graduates from the Georgian school and he/she is a good student, it's in the country's interest to attract this student and use his/her knowledge here. Our brain, and we all have brain, is not black, everybody has the brain of the same color.
Stephen: I've spent enough time in other countries as well and I can compare. I love Georgia. Especially I love youth here. They are very friendly, open, and interactive. They want to learn something from you and listen to you. I feel safer and quiet in this environment. We would love to stay here after I finish my academic studies. I believe it depends on the Government and state policy to accept people and don't differentiate based on skin color and nationality.
Oyinlade: People are good and bad despite their race, ethnicity and skin color.I can't judge Georgians based on, for example, that person who we addressed to buy a car for the first time and he deceived us. We just let it go. All these are our experiences. I know that people are different. I know black people, who are good and I know black people who are bad.And of course, I have plenty of positive experiences and impressions as well. Georgia is a safe country with its unique, diverse culture, environment and lots of kind people ready to help.
Photo and Text: Nino Baidauri
Tolerance and Diversity Institute - TDI | Images of Diversity
2018