Vaishnavas in Tbilisi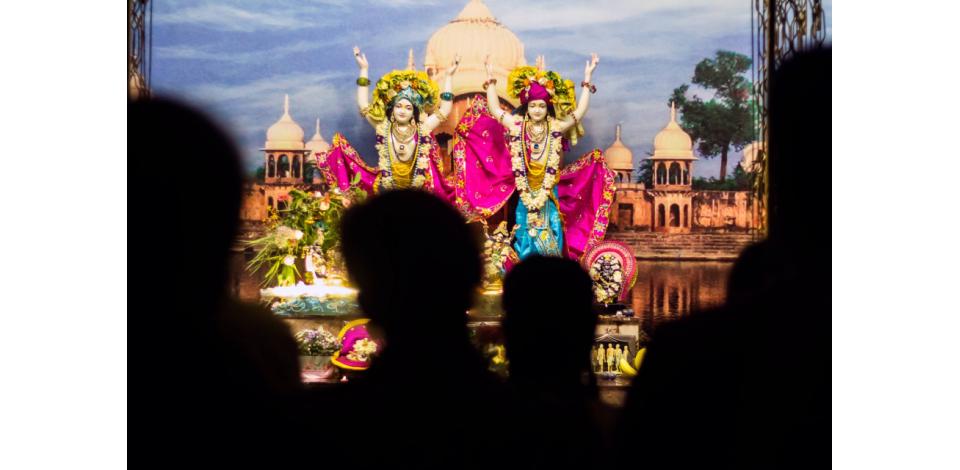 A lot of us might not even know that Vaishnavas, the representatives of one of the modern traditions of the world's oldest religion – Hinduism, live in Tbilisi. International Society for Krishna Consciousness is the name of the religious group that represents the school of Vaishnavism in the Western cultures.
Antimoz Natsvlishvili has been in the Society for Krishna Consciousness in Georgia almost from the very beginning. He shares the Georgian experiences of Vaishnavas.
Krishna Consciousness bypassed the iron curtain during the Soviet period. In the beginning of 1980s, Vaishnavas appeared in Georgia through Abkhazia. Right when the different opinion and beliefs were persecuted, Krisha Consciousness bore a sort of a dissident spirit for the Soviet and the Georgian youth.
Otar Nachkebia, with a spiritual name Ambarish Prabhu, was the first Georgian, who founded the School of Vaishnavism in Georgia.
The Soviet Government was persecuting Vaishnavas just like any other religious group. The young people, who were leading the movement, were put in jail or psychiatric hospitals, with some of them finding their death there.
The number of Vaishnavas in Georgia significantly decreased due to several reasons. The religious community did not practice proselytism and abstained from too much publicity. Apart from the religious motives, there were objective reasons and expected complications behind it.
Antimoz Natsvlishvili: "Georgians are not aggressive and hostile in nature. However, if one looks at the history of the country, Georgia was constantly subject to attacks and was always facing the threat of extinction. Maybe due to this reason, the expectation of hostility from foreigners has basically become inscribed in our genes. This is further facilitated by the fact that the main institutes see you as a competitor and even direct incitements to hatred can be heard. In the anarchic 1990s, we were attacked even by the armed men, as well as interrogated by security services. The more ignorant the person, the more aggressive and ruthless they are towards everything foreign.
One thing that we must adopt from the Western consciousness is the respect towards the different. This concerns all of us. I cannot claim that if Krishna Consciousness were the dominant religion, its followers would not have created the same problems for others, that other are creating now.
Georgian culture, as I see it, although currently depreciated, is still sublime and unique. The principles and values that are present in the Georgian culture, beliefs on good and evil, on honesty, decency, and humanity, are common in Vaishnavism, too. The more knowledge you have, the more light you possess and the more you can handle the hardships, threats and temptations of the material world. However, the way you live, is more important than the way you speak."
Author: Nino Baidauri